Purchase assessment of goods
Please sell second hand medical equipment.
"Hospital officials" "Medical equipment dealers" "Leasing company" If you need medical equipment, please contact us. I will buy high price.
CT · MRI · Angiography · Large size equipment related to X-ray
Equipment such as endoscope / ultrasound diagnostic imaging equipment
I want to dispose of old equipment for closing, relocating, and replacing
There is a thing with price even for medical equipment not in use anymore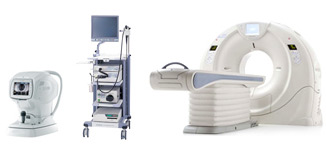 Purchase assessment
STEP 1

Please feel free to contact us first

When considering sale / assessment, please contact from the following.
※ For example, we have a track record of purchase assessment with equipment of MRI 1.5T or more with over 20 million. Please feel free to contact us first.

Please call us

+81-4-7199-7460

Office Timing(JST)&nbsp: 9:00 - 18:00

---

1215, Izumi, Kashiwa City, Chiba Prefecture 270-1456

FAX

+81-4-7199-7461

---

Download Our FAX Form

Please make inquiries using the help request form

---

Contact Us

STEP 2

Start free assessment

We will assess for free according to customer's convenience.

STEP 3

Presentation of purchase price

Purchase assessment amount We will present a quote.

STEP 4

Negotiation is established

If you are satisfied with the purchase assessment amount, business negotiations will be established.

STEP 5

Delivery / payment

We will check the convenient date and time, we will pay out, purchase amount.