J-Pad
Fair Medical Ltd. Japan is proudly associated with Japanese manufacturer of Haemostasis Pads (J-Pads) for the distribution and marketing rights in Pakistan.
J-Pad is purely meant for rapid haemostasis that is life saving for people who suffered bleeding injuries due to natural disasters & major accidents. It suppresses bleeding temporarily, enabling the victims to be transferred to nearby hospitals for further treatment.
ADVANTAGE
・ It coagulates the red blood cells and thus supress the bleeding.
・ It is quicker in action than other products like gauze/cotton bandages.
・ It can minimise the possibility of secondary infections.
・ Easy usage and transportation.
・ Easy storage.
MECHANISM OF J-PAD
・ J–Pad is triple layered bandage that is very effective in stimulating rapid blood coagulation.
・ It is very easy to use effective and affordable price.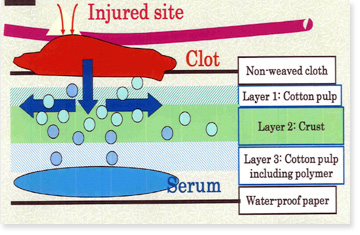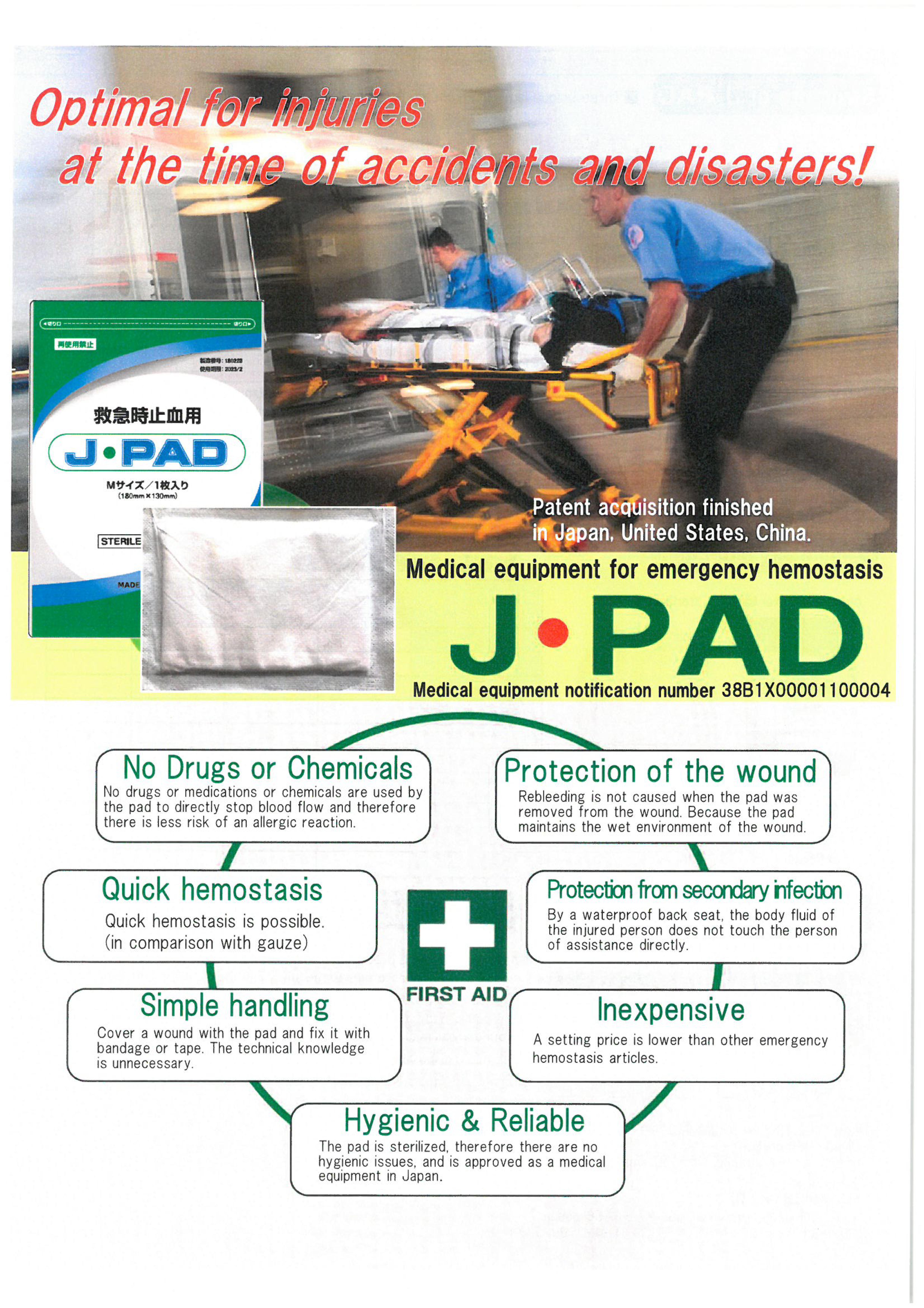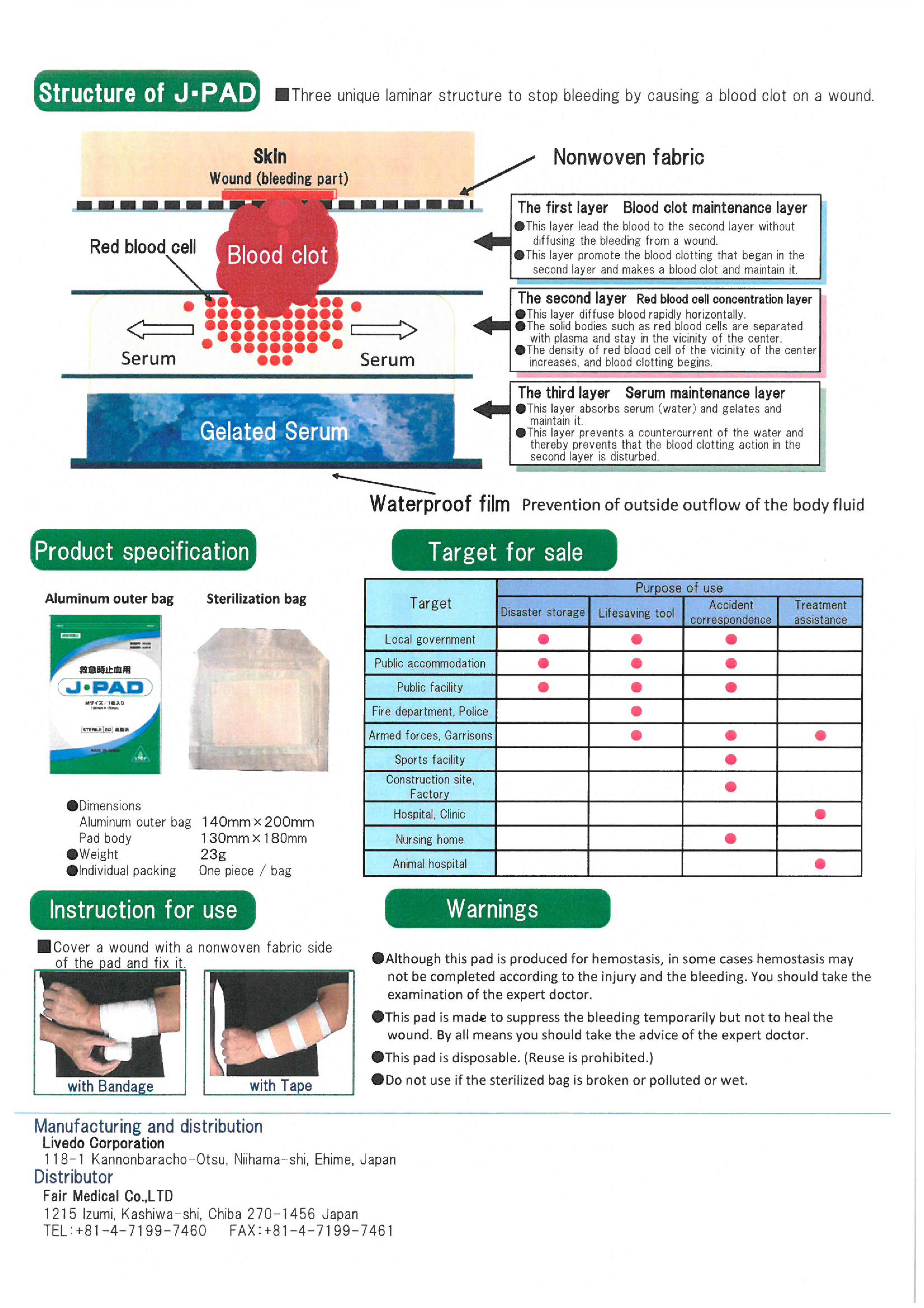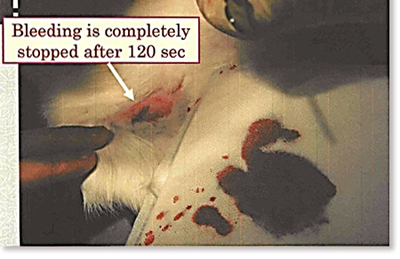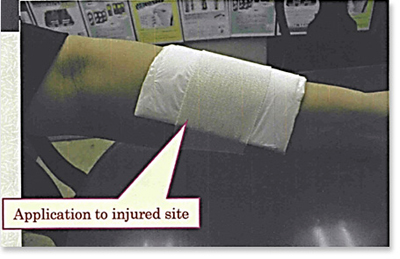 For inquiries about J-PAD, please contact the following registration form.
Click Here >>